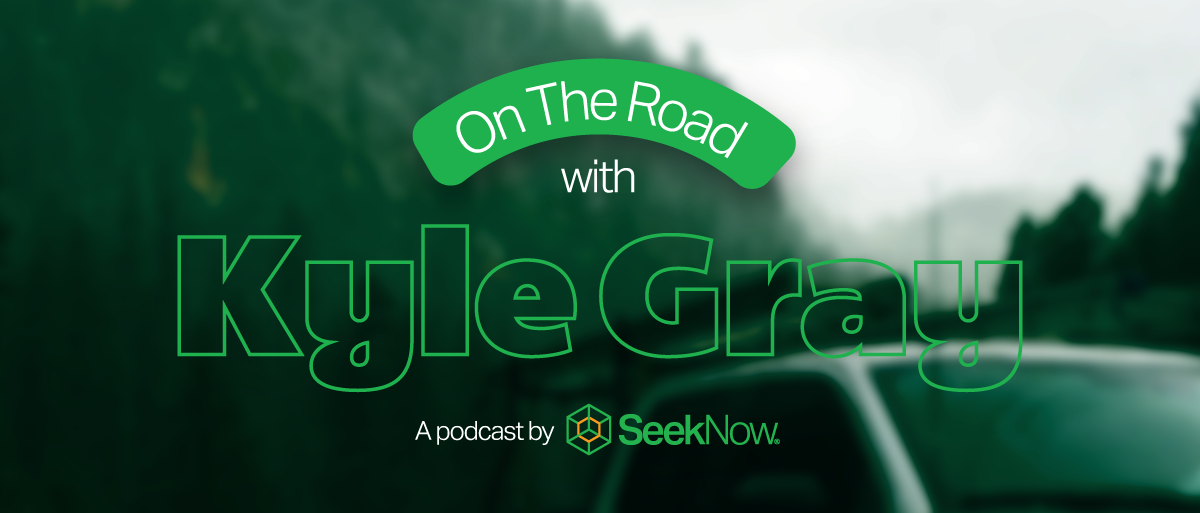 On the Road with Kyle Gray: June 2022
Hi, my name is Kyle Gray and I'm the Manager of Contractor Success at Seek Now. My goal is to personally meet as many Field Inspectors as I can while I travel the country this year. I can't wait to meet you, hear your stories, and come alongside you for anything you need. As a former Field Inspector, myself, I not only know what you're going through, I understand how valued you are. I helped start our Mid-Michigan market and worked closely with the Detroit team. After a year and a half there, my family decided to move to Cincinnati and be a part of that amazing team.
My wife Rachel and I have been married for 25 years and have three kids: Adia, Kasen and Alston. They are all out of high school now and heading out on their own adventures, Kasen is even a Field Inspector for Seek Now so that makes this proud dad REALLY happy! The claims and inspection side of this company is close to my heart. I absolutely love meeting adjusters, the insured, and our Inspectors in the field.
A large part of my role is to help bring the mission, vision, and values of Seek Now to the field, where our incredible Inspectors across the country are working so tirelessly to bring the best package we possibly can to the carrier and policy holders. I have met extensively with all the departments at Seek Now HQ in Louisville to help be a "bridge" between the big picture at Seek Now and the daily claims. I have 30 years of experience in leading a large volunteer intensive organization. I understand how important and valued our men and women on Team Green are to this company.
I encourage you to put my cell number in your phone, text me who you are and I'll add you to my contacts. Never hesitate to call or text for anything you ever need. I can't wait to help solve any issues, answer any questions you have, or hear suggestions you think of that can help us improve the overall process of our claims and inspections. Follow me on all social media links below and I'll follow you back, it's such a great way to stay connected with the big picture and exciting future you all have here at Seek Now.
Lastly, I will be starting a Seek Now podcast, exclusively available to our Inspectors and employees. We will have interviews with special guests most weeks, like our office staff, contractors, Regional Field Managers, and our executive staff. We'll talk shop, tips and tricks for the field, future dreaming at Seek Now, mission and values and I'll highlight different Inspectors as I tour the country! We're really excited for this new adventure and it all lies at the heart of the Field Inspectors.
I'm here for you and I can't wait to meet you on a claim soon.