Think of Us First on Storm Damage: Save 5+ Days on Cycle Time
Emergency Tarping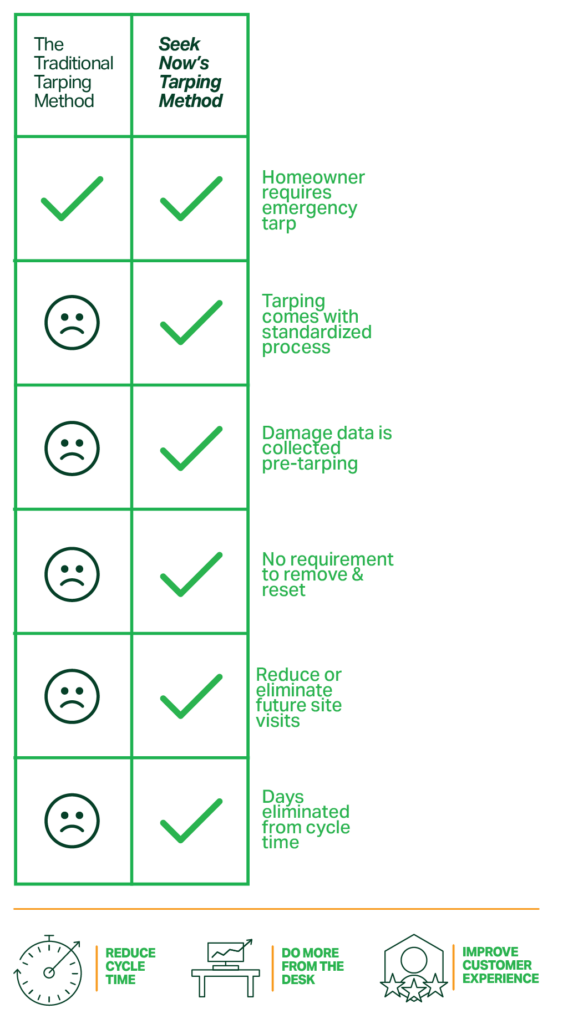 Trust us. You want our inspectors there first. 
We arrive first, document all data, and tarp only what requires (no over tarping).  
Save at least 5 days on your cycle time by eliminating the need to remove + reset tarps. 
Improve customer experience by tarping faster, with less touch points. 
Our standardization offers quality and accountability where others don't. 
Even if you don't want a full inspection, we'll still conduct preliminary documentation prior to tarping. 
Learn More
Our Results
50% reduced cycle times
We have customized workflows and created new scheduling options, cutting our cycle time in half and offering our customers more flexibility and savings.
900+ Seekers
With the addition of over 900 Field Inspectors nationally, we offer quicker turnaround times and increased satisfaction for our customers.