Enhanced Interior Inspection
Our Most Detailed And Immersive Inspection Report Ever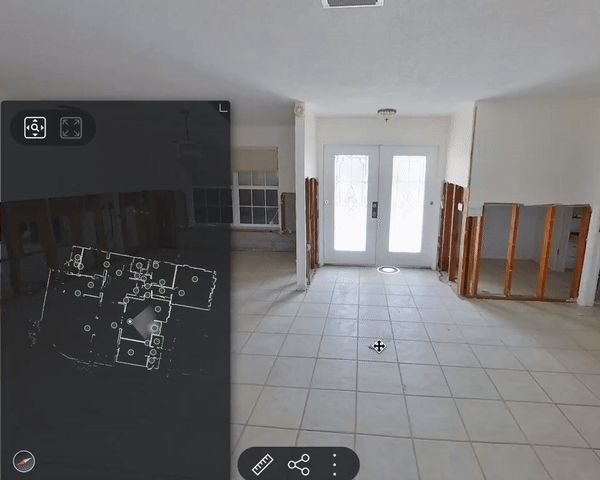 Be on the ground at the inspection site without ever leaving your desk, and still collect field-level comprehensive data. Turns out you can have your cake and eat it, too.
Designed for claims related to water, smoke, fire, large loss, and beyond, Seek Now's Enhanced Interior Inspections deliver immersive ground truth leveraging 3D capture and 360° Walkthroughs for our most comprehensive report:
Fully drafted 2D floorplans
High-Def damage photos with cause & origin inspector notes
Collaborative & virtual inspection environment
Option for robust ESX exports with accurate 3D measurements
A sweeping, in-depth view of floorplans, layouts, and accurate measurements captured by Seeker 360 ™ technology take you from your desk directly into an interactive virtual scan of the policy holders' property.
More Information
Our Results
900+ Seekers
With the addition of over 900 Field Inspectors nationally, we offer quicker turnaround times and increased satisfaction for our customers.
50% reduction in cycle time
We have customized workflows and created new scheduling options, cutting our cycle time in half and offering our customers more flexibility and savings.