Solo Inspections
Settlement-ready wind and hail inspection reports for all roofing types, steep/tall, full exterior, and optional interior with 24-hour cycle time.
Seek Now's Solo Inspections are one of our highest-demand services utilized by the top 25 Carriers for their everyday wind and hail adjusting needs.
Our Solo Inspection reports level the playing field between less experienced and senior adjusters who are seeking to settle claims faster and more accurately the first time.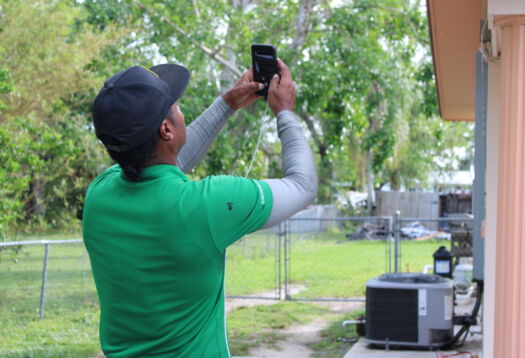 Solo Inspection Deliverables
All Solo Inspection findings are packaged as a comprehensive PDF report and delivered within 24 hours of the inspection. We use automation to turn the data collection into an official inspection report PDF, complete with everything an adjuster needs to settle a claim with the most information.
Summary and detailed findings
Measurements
Labeled photos
Option to upgrade your Solo to 360° Interior Inspection inclusive of ESX downloads
Solo Inspection Capabilities
1 – Determination Of Loss
We'll document roof damage due to:
Hail
Mechanical damage
Wind
Installation issues
We'll perform a complete inspection identifying:
Leaks
Previous repairs
Deterioration
Ventilation
Roof accessory count
Wind damage count on all slopes
Estimated age of the roof
10×10 hail test squares for each directional slopes
Documentation includes photos of:
Overview of roof
Wind damage count & close-up photos of wind damage for each directional slope
Layers, pitch gauge & shingle gauge
Hail test square with close-ups
Photos of hail damage and hail count
Additional roof accessories
The scope inspection sheet we provide on every claim is the most comprehensive in the industry and includes an accurate sketch of the roof, measurements and total square calculations verified by our Quality Control team.
5 – Exterior Elevation Inspection
As needed, this inspection includes:
Photos
Diagram/Sketch
Measurements
Accessories and Hardware
6 – Interior Room Inspection
As needed, this inspection includes:
Photos
Diagram/Sketch
Measurements
Accessories and Hardware
Option to upgrade to robust 360° Interior Inspection with virtual 360° Walkthrough and ESX downloads
Check out our dedicated Non-Weather Water Inspection for claims related to plumbing leaks, burst pipes, etc.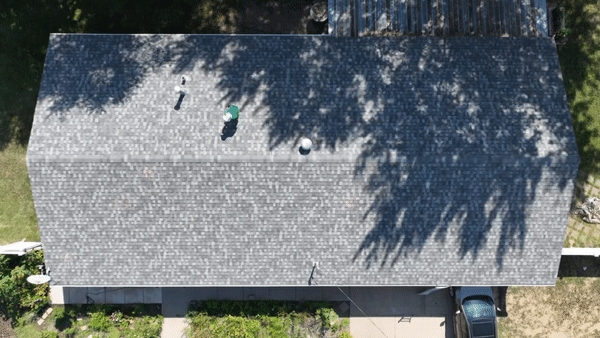 Upgrade Your Solo Inspection to Include a 360° Interior Inspection 
Perfect for wind/hail claims with interior leaks and more invasive interior water damage
Provides robust data and fully immersive inspection environment for real-time context
Detailed measurements work with your estimating platform such as ESX downloads
Comes with all of the previously mentioned Solo Inspection deliverables, plus…
Immersive 360° Walkthrough
Hi-def photos
Embedded damage and source tags throughout
Integrations & Enhancements
ESX download
HOVER
Estimating Services
Emergency Tarping