On-demand, ground truth insurance inspections and real estate data capture
Our Solutions
Our Coverage
Unparalleled coverage in every major market.
What Drives Us
Our mission is to help our customers make faster decisions and improve economic outcomes, all while providing a stellar customer experience.

We accomplish this through continuously reimagining how information is captured, transformed, and transmitted across all the industries we serve.

Our vision is to be the leading provider of on-demand, ground truth property data solutions.

We do this while creating individual growth opportunities for our employees, network of contractors, and partners.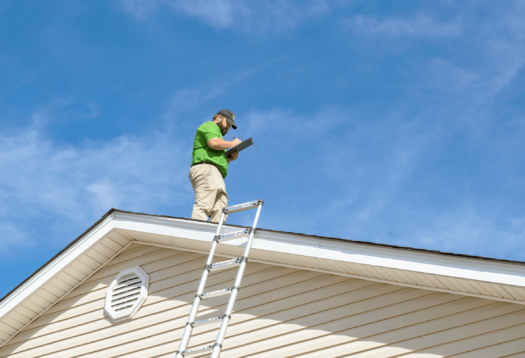 Propelled by people
We work together to solve real problems for real people. We're curious, we care, and we support each other.
Our Results
50% reduction in cycle time
We have customized workflows and created new scheduling options, cutting our cycle time in half and offering our customers more flexibility and savings.
+520% QA Capacity
We have dramatically increased our quality assurance capacity by implementing standardized processes and AI quality algorithms, resulting in improved quality.
3X Leadership
Seek Now has tripled national field leadership over the last 18 months, supporting our contractors and inspection services, with one Field Manager for every 40 Field Inspectors.
5+ Key Partnerships
Since 2021, we have implemented many new integrations with leading property claims solutions including ITEL, HOVER, CoreLogic, Hosta Labs, and others to drive better value and savings.
80% wait time reduction
Our new Call Center reduces average wait times from 5+ minutes to less than 60 seconds.
900+ inspectors
With the addition of over 900 Field Inspectors nationally in 2022, we offer quicker turnaround times and increased satisfaction for our customers.
"Our adjusters really like {the product}. They know that they can send one of your Field Inspectors out and get a product that is consistent, and that helps us stay consistent as an organization."
CARE Director,
Top 5 Insurance Carrier
Consistency across organizations
"I want the expert; I want the best product, and Seek Now is one of those companies."
Vendor Management Specialist
Best product from the experts
"I first met your team when I was on a CAT deployment and I was impressed. When I returned home I immediately stopped using my other vendor and now all my claims go to Seek Now."
Desk Adjuster, Top 10 Insurance Company
The best vendor for adjusters
"You guys do a great job for us…. I can't fault you for anything. We're grateful for what you do and we have a good working relationship."
Director,
Top 15 Insurance Company
"Seek Now's technology initiatives and platform integrations have helped us deliver solutions to our insureds with continued outstanding care."
Vendor Relationship Manager
Delivering timely and accurate solutions