Facilities Management
Missing or Outdated Floor Plans?
Accurately measured floor plans and immersive walkthroughs in as little as 24 hours utilizing coast-to-coast services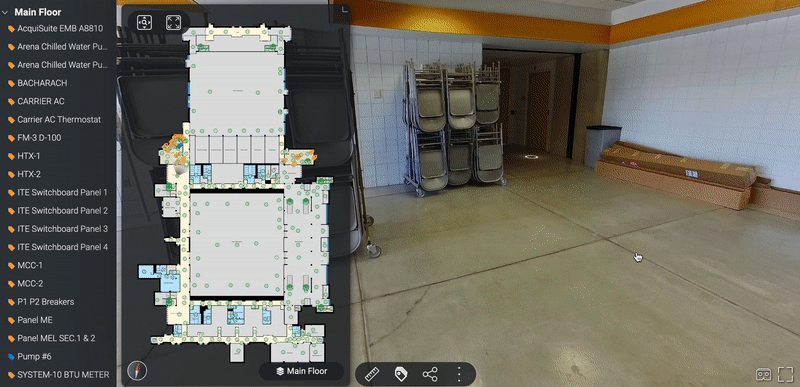 Building Owners, Property Owners, and Property Managers can document every detail of entire structures, evaluate conditions of utilities and equipment, identify potential safety hazards or compliance issues, and propose to rebuild or refresh projects – all without ever stepping foot inside the facility.
With Seeker 360™ services, facilities management becomes informed, more cost-effective, more accurate, and more efficient.
What Do Seeker 360™ Services Provide for Facilities Management
Nationwide coverage with fast turnaround
Living floorplans and building layouts with an interactive walkthrough
Accurate measurements within ¼ inch
Embedded asset tagging including HD views of QR codes, meter reads, and close-ups of equipment
Condition assessment for easy engineer collaboration
Your scans and data are yours to keep – access them from anywhere, download them locally, or host them privately on a secure server
No subscription cost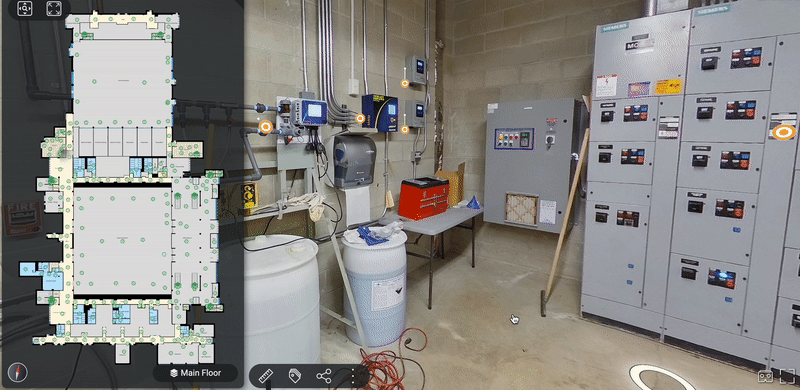 ---
Why Seek Now's Floorplans & Digital Twins Win
Improve Maintenance & Repairs
Seek Now's 3D capture technology provides detailed and accurate virtual walkabouts of facilities, including building layouts, equipment, and systems that enable your team to identify maintenance and repair issues more efficiently, reducing downtime and improving facility performance. It can also be leveraged to assist with the planning of maintenance scheduling.
Enhance Safety & Compliance
Prevent accidents and avoid costly penalties by identifying potential safety hazards and compliance issues. Use your new floorplans and interaction walkthroughs to simulate emergency scenarios and test response plans, or monitor the integrity of security systems to flag potential vulnerabilities.
Inform & Streamline Facility Planning and Design
Our team creates detailed 3D and 2D floorplans that act as exact models for facility planning and design purposes. Prototype different scenarios to make informed decisions about facility upgrades, renovations, and ways to optimize existing space.
Champion Better Communication & Collaboration
Cultivate fluid channels of communication and reduce the risk of misunderstandings by sharing measured and detailed visual information with various team members, engineers, contractors, maintenance crews, and other stakeholders.
Instill Powerful Asset Management Support
Seeker 360 services provide accurate digital records of facility assets, including equipment and systems. This can help facilities managers track asset performance, identify maintenance needs, and make informed decisions about replacements or upgrades.
---
Interested in speaking to someone about our Facilities Management Services? Complete the form and someone will be in touch.