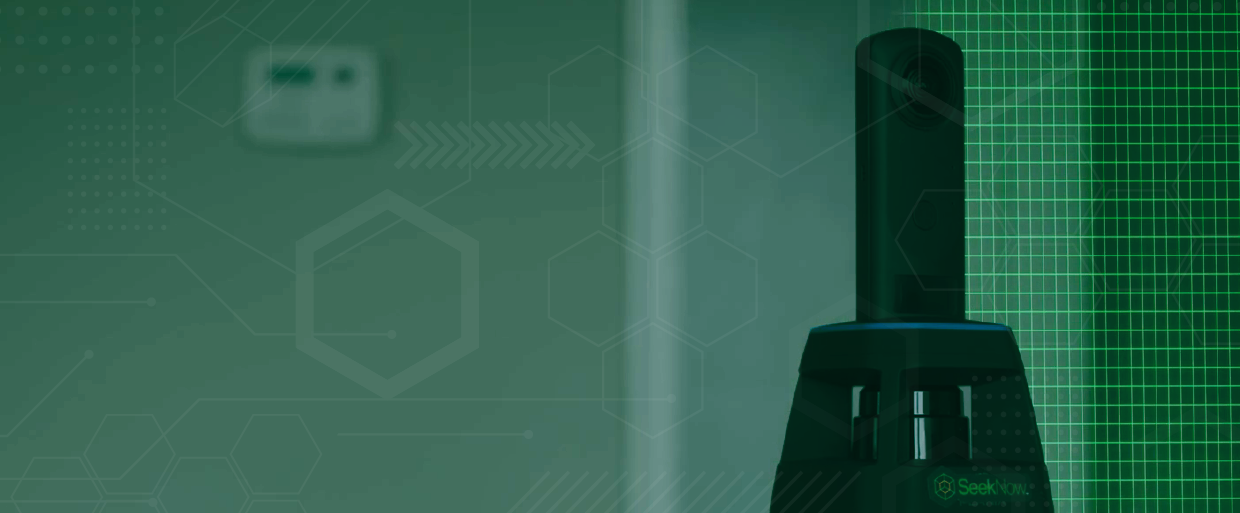 Introducing Enhanced Interior Inspections  
Since kicking off 2023, Seek Now formally launched Enhanced Interior Inspections – our most detailed and immersive inspection report ever.
We've had this inspection type in development since Winter of 2021, when we leveraged it to lend aid to help Carriers and Adjusters catch up on claims backlogs during the freeze events in Texas that year.
After a lot of refining and test driving across various carrier use cases, Enhanced Interior Inspections are now available as an official Seek Now service.
What Is It?
Enhanced Interior Inspections allow Adjusters to work faster, and with more accuracy. They provide a sweeping, in-depth view of interior floorplans, layouts, and accurate measurements. This new inspection type takes Adjusters into a real-time, interactive virtual scan of the homeowner's property without ever stepping foot in the field.
Top 3 benefits for Carriers and Adjusters:
Reduce Cycle Time
Tackle More Claims
Improve Customer (Homeowner) Experience
Aside from the immediate benefits it provides Carriers and their teams, this new inspection type aims to provide a few opportunities for critical improvement within the insurance industry
Other competing solutions offer around 30%-40% variance in accuracy where our tech provides 2%, making it 98% accurate in most scenarios. More info on the hardware that powers Enhanced Interior Inspections below.
The greater Insurance world experiences an annual average of $2B in leakage directly associated with mitigation expenses. Enhanced Interior Inspections was created to attack and prevent that costly loss.
Seek Now is well known for our ground truth wind and hail inspection services. However, the introduction of Enhanced Interior Inspections vastly expands our services to also include insurance claims related to non-weather water, smoke, fire, large loss, and beyond.
The tech and hardware that powers the inspection, our Seeker 360TM camera, itself blows any comparing solutions out of the water. The cost is nominal, the time to capture the 360° imagery is cut down by days in many cases, and the inspection report is typically delivered the same day as the inspection.
How Does It Work?
Enhanced Interior Inspections deliver immersive ground truth by capturing 3D imagery collected with our latest tech, Seeker 360 cameras. This inspection type provides a sweeping, in-depth view of floorplans, layouts, and accurate measurements.
In terms of how to order an Enhanced Interior Inspection, they can be executed as a Seek Now Solo Inspection or a Seek Now Ladder Assist Inspection. For those who have worked with us before, the Enhanced Interior Inspection report is the same that our customers are accustomed to receiving, but expanded with a link to each inspections' 360° Walkthrough. The 360° Walkthrough is collected and created by our Inspectors using the Seeker 360. This new addition to Seek Now's inspection reports takes the recipient into a real-time, interactive virtual scan of the property.
As Inspectors create the virtual 360° Walkthrough environment using the Seeker 360 camera and Seek Now's proprietary technology, they actively highlight damage areas or areas of focus by tagging specific locations within the interior scan. They also attach a close-up, high-definition photo of those damage areas as a reference point and to increase inspection accuracy.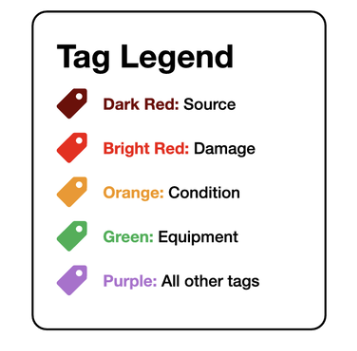 The tagging feature leverages a color-coded system to categorize the type of call-out for each inspection tag to make navigating the 360° Walkthroughs as seamless as possible.  
From the point of a Seek Now Inspector completing their Enhanced Interior Inspection, the Adjuster typically receives their report with the 360° Walkthrough in less than 24 hours. And in many cases they receive it the same day.   
When Is It Ready?
Enhanced Interior Inspections are ready to order today.
For existing customers, let us know you'd like to make Enhanced Interior Inspections available for order. We'll turn it on for your team and you can schedule an Enhanced Interior Inspection as soon as the same day.
If you're new to Seek Now, get in touch with our team. We have several real-life Enhanced Interior Inspection examples ready for to view. We've even got examples of 360° Walkthroughs for you to play around in.