Come work with us. Become a Field Inspector today!

Who Are Seek Now Field Inspectors?
Field Inspectors are skilled 1099 contractors who conduct various types of inspections such as roofs and interiors.
Our Field Inspectors enjoy:
Increased income potential with high-demand assignments
Access to professional certifications and skills development via Seek Now University, our contractor development program 
Flexible work schedule
Opportunity to travel across the country
Interested in becoming a Field Inspector?
Click here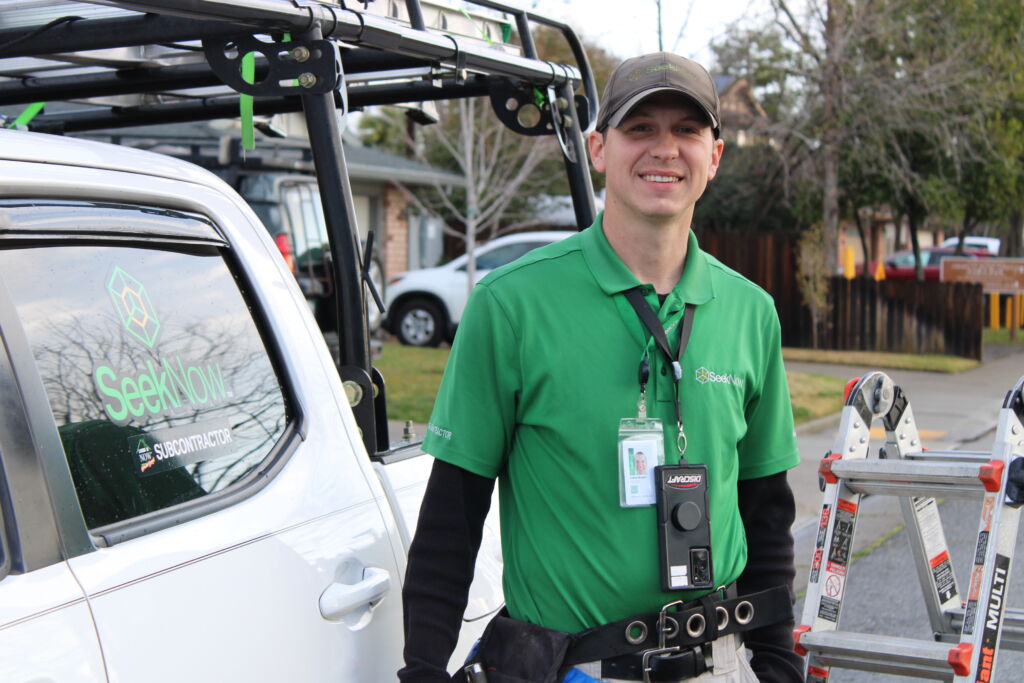 Our contractor development program – Seek Now University empowers you to take on any type of inspection we offer, from exteriors to interiors and beyond.
To determine if becoming a Seek Now Inspector is right for you, first ask yourself a few questions:  
"Do I have a reliable SUV, truck, or van that can safely transport a ladder?"  
"Am I comfortable with climbing on and navigating around steep residential roofs?" 
"Am I willing to completing a contractor development course prior to beginning work?"
If you didn't answer "Yes" to each of these questions, you can still apply! But in order to join us as a Seek Now Field Inspector, you must be able to meet these requirements before you can begin work.
"The longer that I have been a part of Seek Now, the more I have become a part of this family. Our company is growing and our bonds of teamwork along with it. I would follow this family anywhere."
Field Inspector, Wil Odinsson (Salem, SC)
"My favorite part of being an inspector is that no day is the same and getting to meet new people and see some pretty amazing houses in the process as well."
Field Inspector, Caleb Martin (Wilmington, NC)
"I'm grateful for the opportunity to be a part of a growing company like Seek Now that has the vision to move forward and takes care of their people. I'm also grateful to love what I do and have time for myself and my family."
Field Inspector, Nick Wells (Butler, PA)
"Every day is an adventure waiting to happen. It's an honor being a part of a company that goes above and beyond to take care of all their clients."
Field Inspector, Andres Garcia (Houston, TX)